Handloom weaving craft continues to preserve its charm as an artistically elegant artform with its appeal to all segments of users across the country and also oveasees. Recently, on August 7th, the entire nation of India united to commemorate National Handloom Day, a tribute to the skilled artisans whose mastery of handloom weaving enriches both the sector itself and the country's economic landscape. Nestled within Odisha's Mayurbhanj district, the 'Udala Weaving Cluster' a living testament to SFURTI's success story (an initiative under MoMSME), also took part in the celebrations of National Handloom Day within its premises.
The National Handloom Day was celebrated with pomp and gaiety at eleven weaving centers of the cluster orchestrated by the Mauna Dhwani Foundation, the Implementing Agency for this vibrant cluster. All the women weavers dolled up in exquisite dresses and sarees enthusiastically participated in this event. The importance of commemorating Handloom Day and its relevance in today's contemporary society were deliberated among the weavers. Additionally, 45 women weavers underwent training in yarn reeling, a program that will span for the next three months covering all the beneficiaries of the cluster in due course. Moreover, a sincere and heartfelt tribute was extended to the esteemed master weavers. These seasoned artisans, having retired from the handloom sector, were rightfully acknowledged for their irreplaceable contributions in safeguarding and nurturing this cherished age-old craft.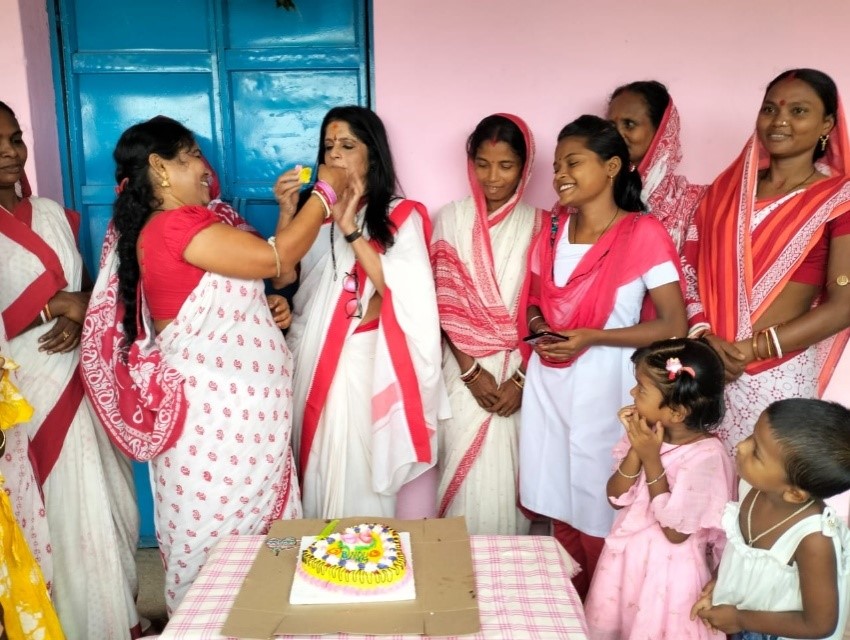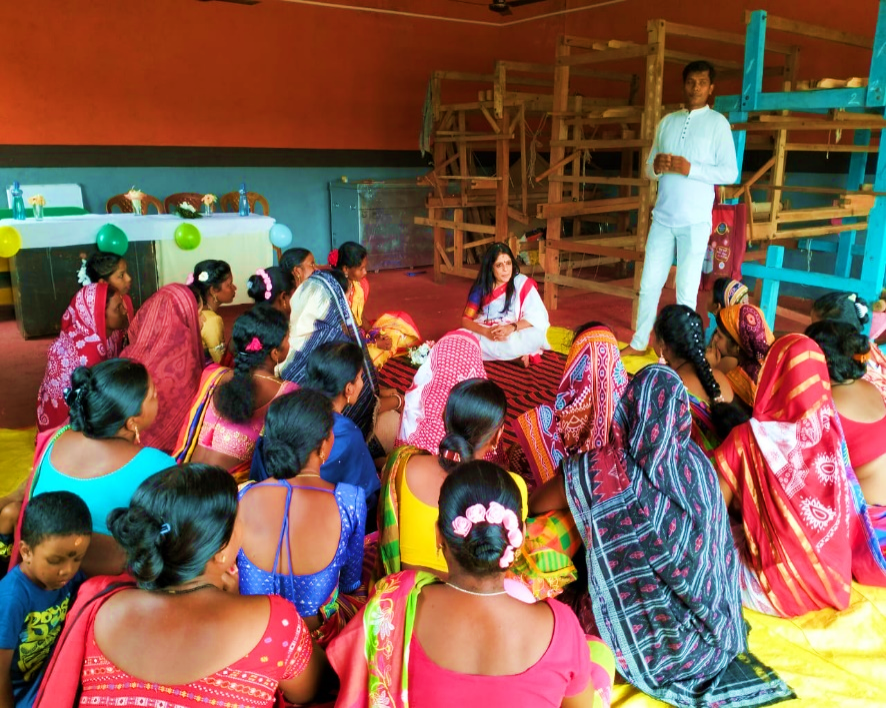 The traditional art of weaving, once celebrated on the international stage, had dimmed in significance due to the emergence of the power loom industry. The dedicated endeavors of the Mauna Dhwani Foundation have rekindled the handloom industry in this cluster of Mayurbhanj district, empowering 500 women beneficiaries to achieve self-reliance and self-sustainability. The cluster embraces the practice of natural dyeing for its handloom creations, thus ensuring a commitment to environmental sustainability. Furthermore, within the cluster region, the women beneficiaries have united to establish a self-reliant entity named the 'Tantagatha Women Weavers' Producer Company,' uniting more than 300 beneficiaries under a common endeavor. Through the collaborative dedication and shared vision of all cluster stakeholders, the naturally dyed products have achieved remarkable recognition not only on a national level but also on the international stage, garnering widespread popularity.
Additionally, several weavers have also got state and National level recognitions bringing immense pride not only to them but also to the entire district. This initiative has catalyzed a profound transformation in the socio-economic landscape for these women beneficiaries, empowering them to achieve self-reliance and self-sufficiency on a significant scale.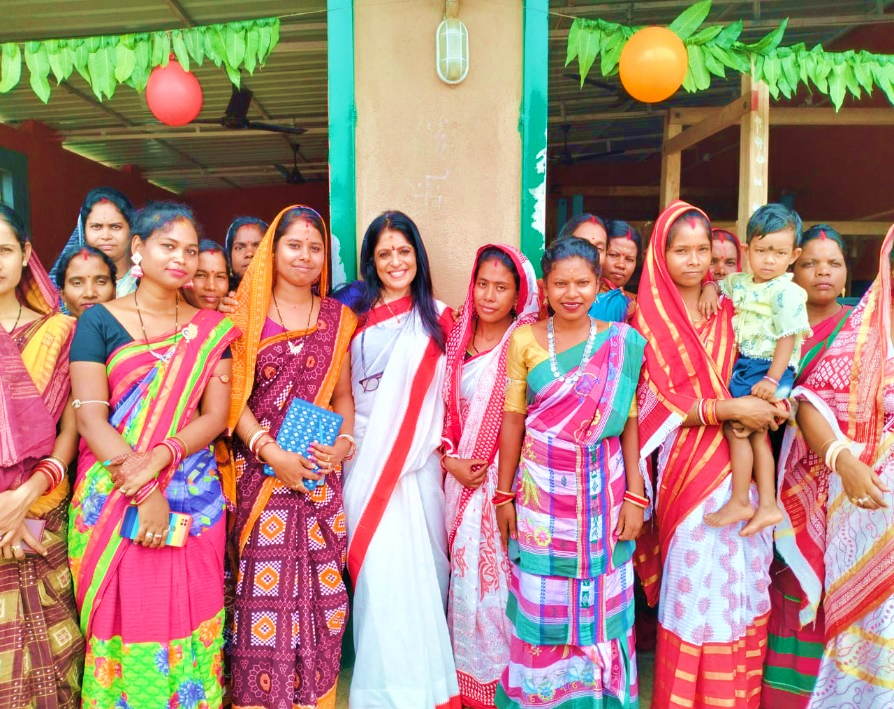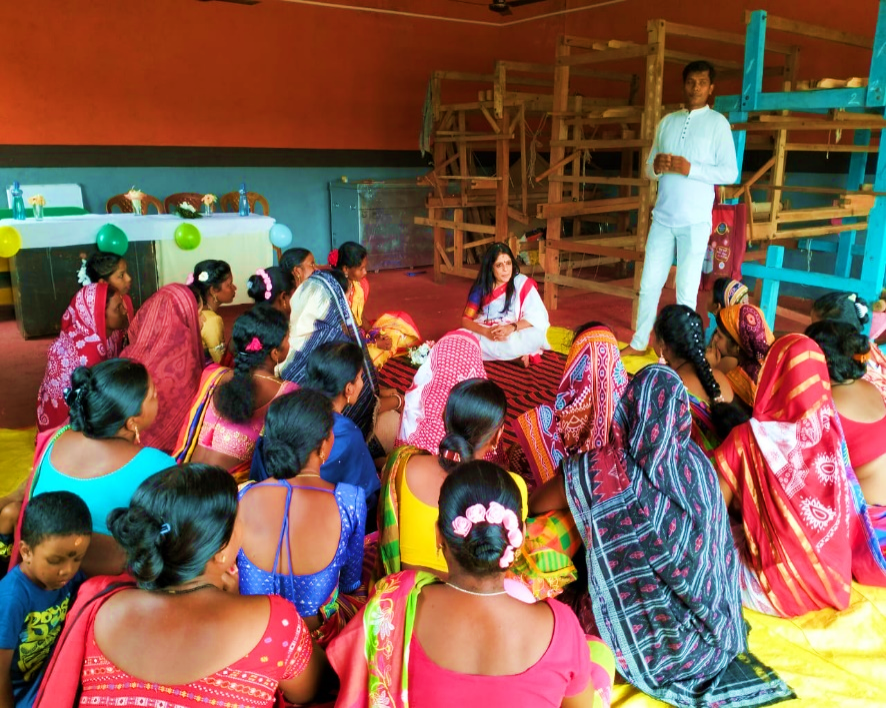 NEWS coverage of the event: