About Scheme of Fund for Regeneration of Traditional Industries (SFURTI)
SFURTI is a Scheme of Fund for Regeneration of Traditional Industries. Ministry of MSME has launched this scheme in the year 2005 with a view to promoting cluster development specific to Khadi, Coir and Village industries. The primary aim of SFRUTI is artisans, farmers and workers, who constitute a large chunk of the ecosystem should become more productive, trained and economically sustainable by means of improving their current status of livelihood and income generation.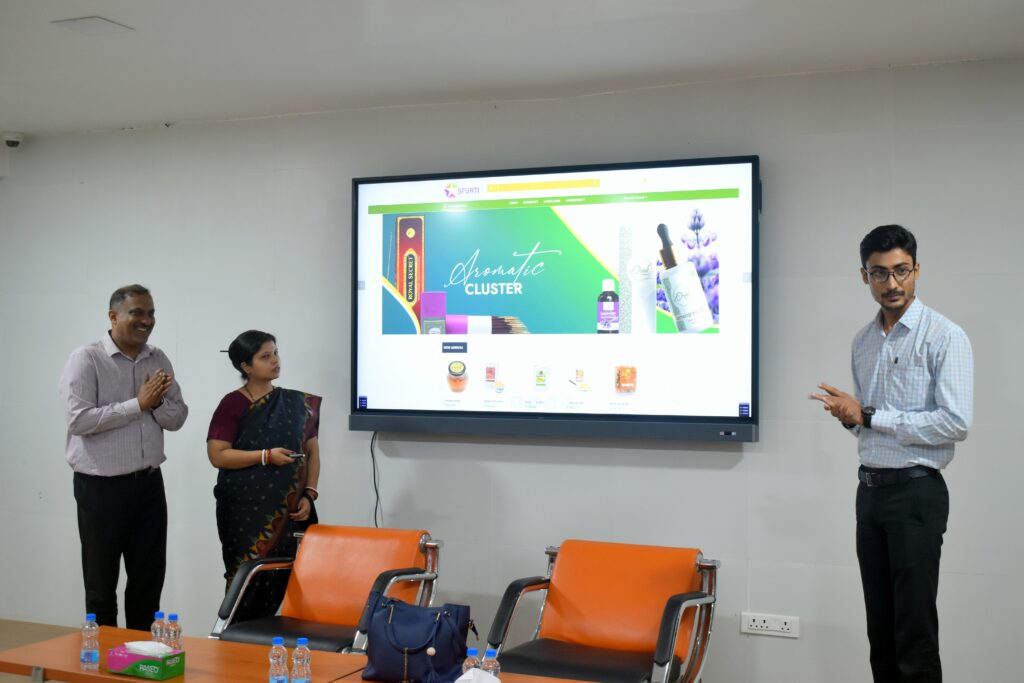 regenerating Traditional Industries
KIIT TBI – A section 25 company and autonomous institution under KIIT University, Bhubaneswar for entrepreneurship, incubation, innovation and startup promotion.
KIIT- TBI-a Technical Agency (TA) under SFURTI scheme of the Ministry of MSME, Govt. of India since January 2019.
Gotten approval for 20 cluster projects by the Scheme Steering Committee (SSC), Ministry of MSME, New Delhi.
Undertaken Pan- India Based Cluster proposals in areas like Odisha and North- Eastern Regions (Manipur, Arunachal Pradesh, Assam etc).
20+ proposals in pipeline from various clusters based in Odisha, Jharkhand, Andhra Pradesh, Karnataka, NER etc.


We specialize in Developing the rural economy - By being vocal for local
The main motive of the SFURTI scheme is to ensure that the various traditional clusters of industries spread throughout the country of India are met with amenities and benefits that help them become more competitive in the industry and gain larger revenue in profits.
A large part of India's working industry works in these traditional industries and the scheme targets these industries to increase their productivity and become economically sustainable. The scheme facilitates this by establishing CFCs, or Common Facility Centers, near the industries and generating employment opportunities for the workers.
The scheme targets several important sectors such as the bamboo industry, honey industry, and khadi industry. This assists traditional artisans, local workers, and local entrepreneurs by supporting their business substantially.


We aim to achieve various core objectives such as
Organizing the various clusters of traditional industry workers and artisans to ensure they are competitive and facilitate support and assistance for their livelihood.
Providing economically sustained employment for the industry's various workers, local business heads, and rural artisans.
Advancing and enhancing the market value and advertising value of products provided by local clusters. This is done by providing economic and financial support for the worker or artisan's new products, intervening in the design process and remedying it, improving the packaging of the product, and ensuring a sound marketing plan for the product.