KIIT-TBI, one of the leading Technology Business Incubators in India, hosted the Start-up Innovation Conclave 1.0 on 9th and 10th December, 2022, on the occasion of the Silver Jubilee Celebration of KIIT University and 12 years of glorious journey of KIIT-TBI.
Delegates from various central Ministries, national and international institutions of repute, corporates, founders of start-ups, doctors, scientists participated in these two-days long action-packed events.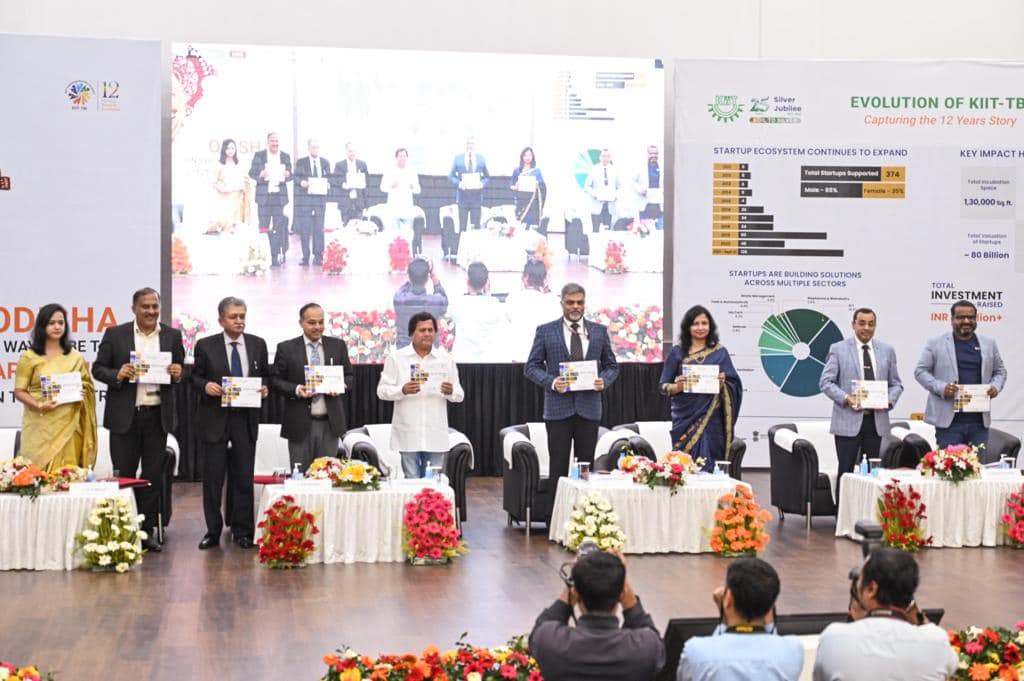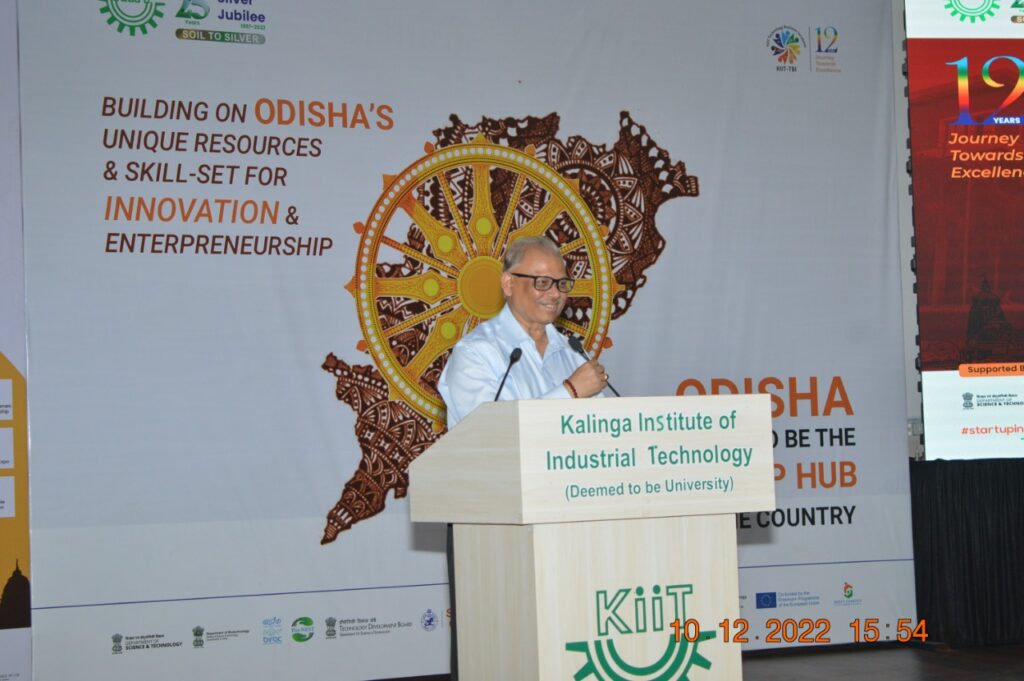 The Startup Innovation Conclave was inaugurated on 9th December 2022 by the distinguished Founder of KIIT University Dr Achyuta Samanta. The session was addressed by Shri Lok Ranjan, Secretary DONOR, Shri Rajesh Pathak, Secretary TDB, Madam Sasmitarani Samanta, Vice Chancellor, KIIT University, Dr. Sunil Shukla, DG, EDII, Ahmedabad Dr. H. K. Mittal, Former Secretary DST and Gautam Kumar, Founder FarEye.
Dr. Samanta, in his inaugural speech, recollected how KIIT University has grown over the years from a small hamlet in 1997 to a university of mammoth size covering a radius of 25 square kilometers, thus justifying the slogan "Soil to Silver" coined on the occasion of 25th year celebration of the university. He also mentioned how innovation and entrepreneurship have been the two pillars of the growth of the entire KIIT University ecosystem over the years. He profusely thanked all the dignitaries and delegates for attending the conclave and sharing his joys celebrating this momentous event.
The Inaugural Session was followed by various Technical Sessions on subjects such as "Witnessing the emergence of Impact Tech Startups in New Sectors", "Unleashing the potential of NE for Innovation & Entrepreneurship", "Building on India's unique Digital Transformation" and "Built In India Branded Global" through the day.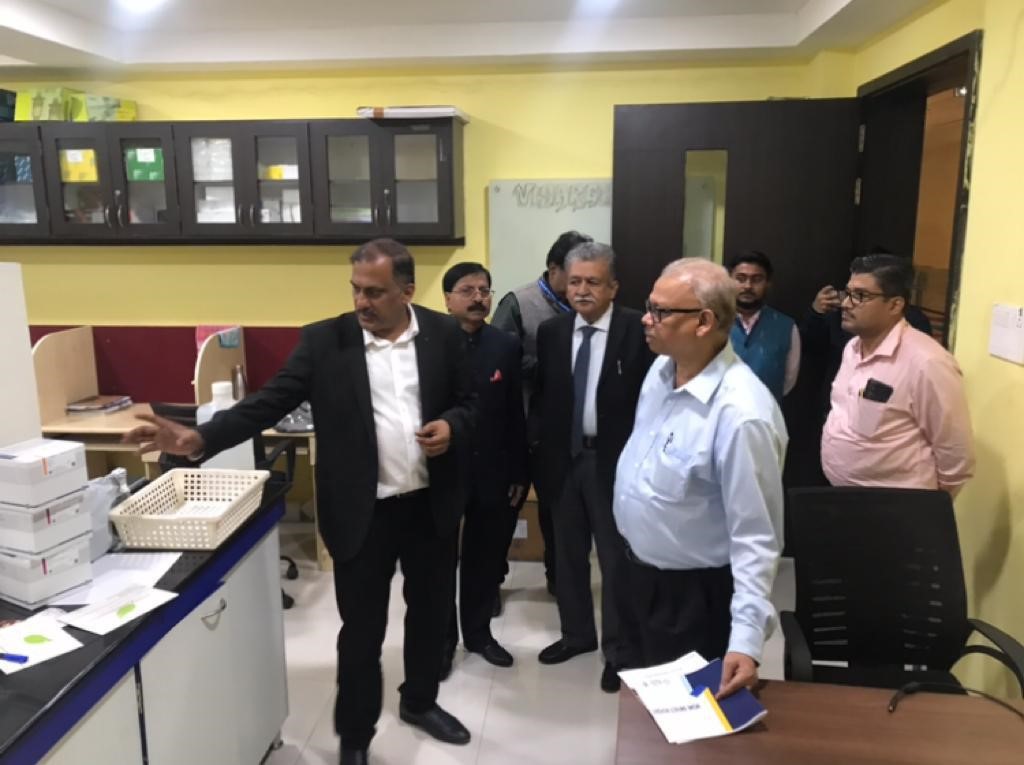 On the 2nd day of the event Shri. B. B Swain, Secretary, Ministry of MSME, Govt. of India graced the occasion. Shri Swain took an exclusive tour of various facilities and laboratory set-ups at KIIT-TBI led by Dr. Mrutyunjay Suar, (CEO) and Sri Samarendra Sahu, (Advisor), KIIT-TBI. He was quite impressed by the infrastructure and incubation/startup ecosystem created in the institute.
Shri Swain addressed the leadership session (MSME) on "Start-up to Scale-up: Challenges and way forward", dedicated to showcase the success stories of MSME and SFURTI ecosystem promoted in the institute with the help of Ministry of MSME. He released MSME Impact Report and launched the Digital SFURTI Cluster Management Platform developed by KIIT-TBI. He also launched products of MSME and Social Incubatees of KIIT-TBI such as "Sweet Potato Chips" by Mati Farms Private Limited, "Biosure" by MochPhy Solutions, Standalone Remote Power Supply System by Prayogik Technologies Pvt. Ltd, a portable seed showing machine by Balasore Agro Pvt. Ltd. "HELPX" by Numel Solution, and "PUROIL" by Apichem Pvt. Ltd. Secretary MSME appreciated the impressive innovation ecosystem of KIIT-TBI and expressed his happiness for the plethora of outreach programmes undertaken by the institute covering all parts of the country including underdeveloped regions of NER.
Sri Samarendra Sahu, Advisor KIIT-TBI, in his address, recollected how MSME Incubation Centre set up in KIIT TBI way back in 2010, when he was ADC MSME in the Ministry, has come a long way and established itself as the most happening MSME Incubation Centre in the country. He also made a mention of the successful journey of KIIT TBI as a Technical Agency under the SFURTI Scheme of Ministry of MSME. It has not only got approval for 19 SFURTI clusters during the last three years, but also guided setting up of 10 functional clusters in Odisha and NER. He mentioned that KIIT-TBI has pioneered many innovative initiatives in respect of SFURTI ecosystem, such as   launch of e-Commerce platform, Digital Cluster Management Software, In-principle approval by NSDC for undertaking a Skill Upgradation Initiative in SFURTI clusters across the country, In-principle approval by Bureau of Energy Efficiency for undertaking a National Level Workshop on Energy and Resource Efficiency in SFURTI Clusters etc. He expressed his satisfaction that all these activities and achievements have been possible because of the passionate involvement of 10 strong professionals of SFURTI vertical, supplemented and complemented by 70 plus professionals of other verticals and more than 400 startups of KIIT TBI. He offered the distinguished Secretary MSME to shoulder any additional responsibility, whatever he deems fit, in the sphere of MSME Incubation and SFURTI cluster development programme.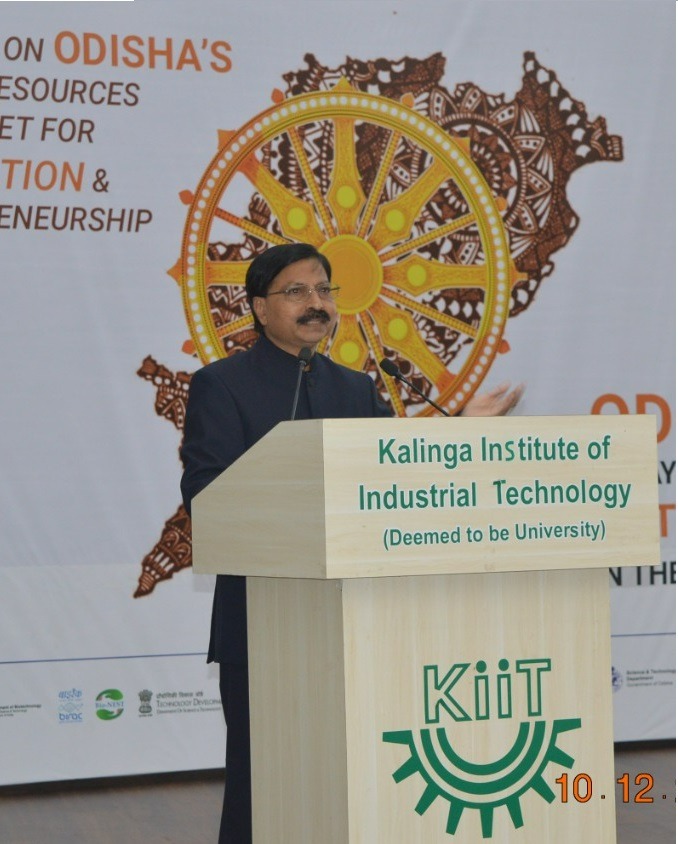 Hon'ble Secretary visited the special MSME pavilion and spent a good amount of time interacting with the SFURTI cluster players from Odisha and North-East Region (NER) mentored by KIIT-TBI as a Technical Agency of the scheme.