Banki Aromatic Cluster, a progressive rural enterprise promoted under SFURTI scheme of MoMSME has participated with its full range of aromatic products at the famous 'Bali Yatra' organized at Cuttack every year on the occasion of 'Kartik Purnima'
Bali Yatra is a week-long event, where people from across India as well as abroad come to visit and witness the glorious maritime history of Odisha that was flourished as a prominent means of commercial trading between India and the rest of the world.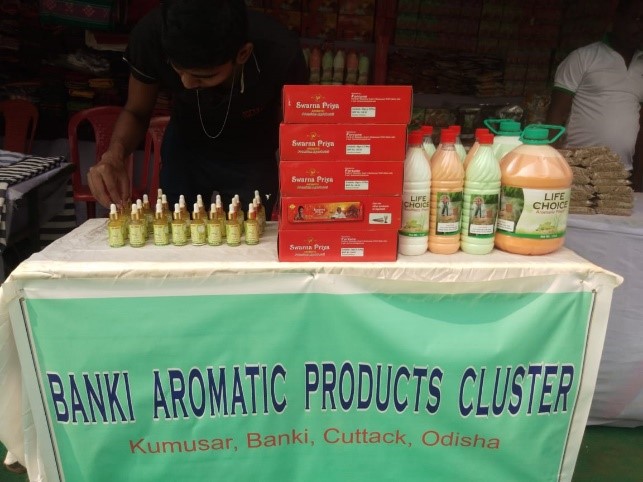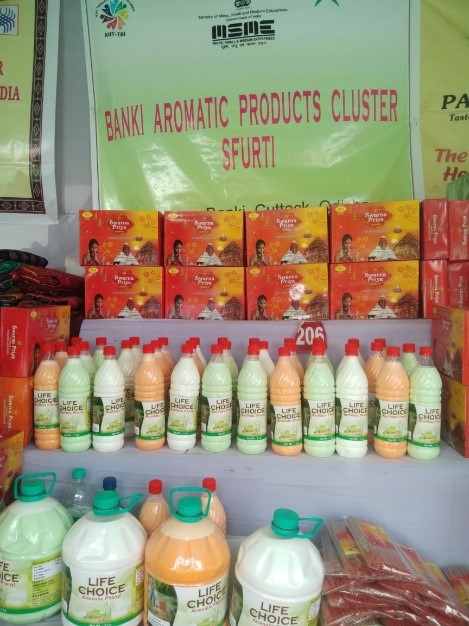 Many vendors, manufacturers and artisans globally participate in this even and search for avenues to further expand their businesses beyond their existing strength and capacity. Banki Aromatic Cluster has displayed its products  including essential oils – lemongrass and palmarosa oil, incense sticks, mosquito repellent sticks and aromatic phenyl.