A four-member team, led by Shri Samarendra Sahu, Advisor, KIIT-TBI was invited to grace the grand celebration of the two-day event of the 1st Bilasuni Mahotstav. The major highlight of the event was Mahadev Mahapatra Inter Districts Football Tournament attracting participation from eight district-level teams. The event was organized by Social Development Council, Bilasuni (SDCB), an offshoot organization of Voluntary Empowerment, Development and Action (VEDA).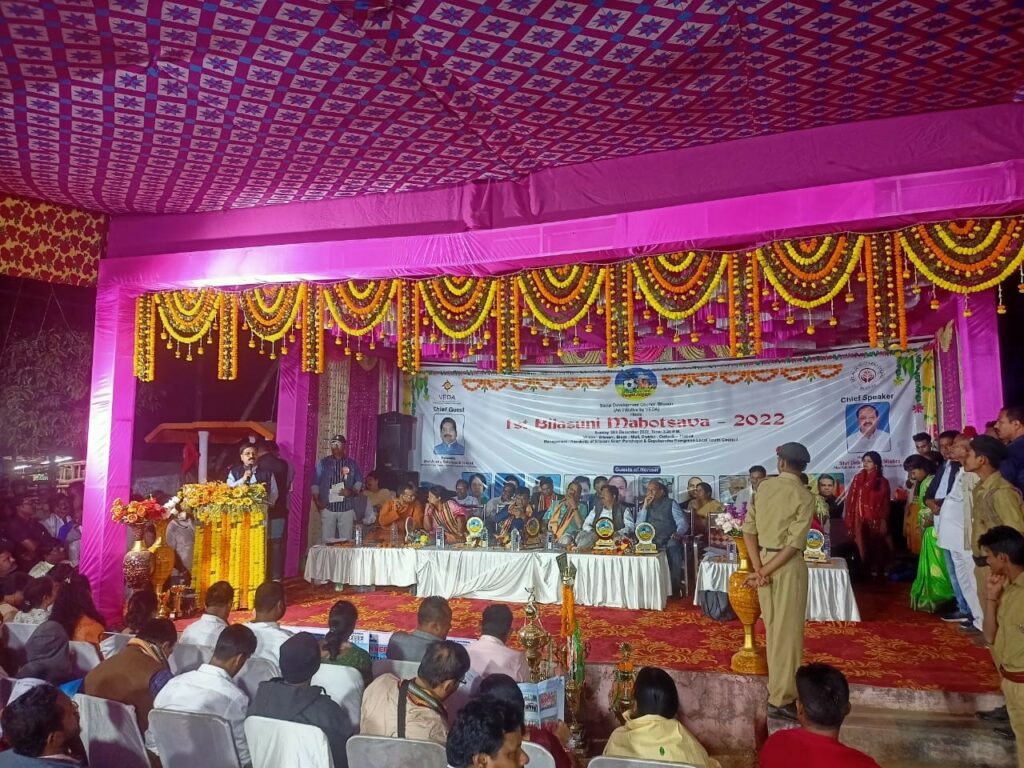 Shri Badri Mahapatra, President of SDCB and the organizer of the event welcomed the eminent delegates and dignitaries from the state and outside the state.  Among the guests of honor present were Shri. Atanu Sabyasachi Nayak, Minister for Food Supplies, Consumer Welfare and Co–operation, Shri. Debi Prasad Mishra, Former minister and Honorable MLA, Badamba, Dr. Mrs. Rajashree Mallick, Member of Parliament, Dr. Pramod Kumar Mallick, Professor and MLA, Niali constituency, Shri. Harekrushna Dash, Chairman, SEIAA, Gujarat, Shri Samarendra Sahu, Ex-ADC, Ministry of MSME and Advisor of KIIT-TBI, Shri Brahma Mishra, President, Utkal Chamber of Commerce and Industry.
The main focus of the event was to mobilize social and citizen consensus for a grassroot level, sustainable mode of development in the locality. The SFURTI team of KIIT-TBI offered its inputs to explore the possibility of value addition to the available resources in the area. It was proposed, based on initial discussion, that there would be scope for setting up of an agro-processing cluster as well as a milk-based cluster in the area. Sri Samarendra Sahu, in his address to the gathering, made a mention of the same and offered to work more on the proposals with the help of the local people.