Gudari feeds cluster based at Rayagada district of Odisha is making significant strides towards functionalization through the synergistic collaboration among key stakeholders: Shakti Social, Cultural and Sporting Organization, the dynamic Implementing Agency (IA); KIIT-TBI (KIIT- Technology Business Incubator), the adept Technical Agency (TA); and IIE (Indian Institute of Entrepreneurship), Guwahati, the proactive Nodal Agency (NA) of the cluster.
On August 9th, 2023, a proficient team comprising Debashis Tripathy, the accomplished Senior Manager of Cluster Network; Sunil Kumar Jena, a seasoned Manager of Cluster Network; and Manoranjan Maharana, a dedicated Cluster Network Associate from SFURTI (KIIT-TBI) embarked on a visit to the Gudari Feeds Cluster. The primary objective of this visit revolved around a meticulous examination of the machinery that has recently arrived at the cluster site, in alignment with the invoices presented by the Implementing Agency. Additionally, the team scrutinized the current progress of the civil construction work undertaken thus far.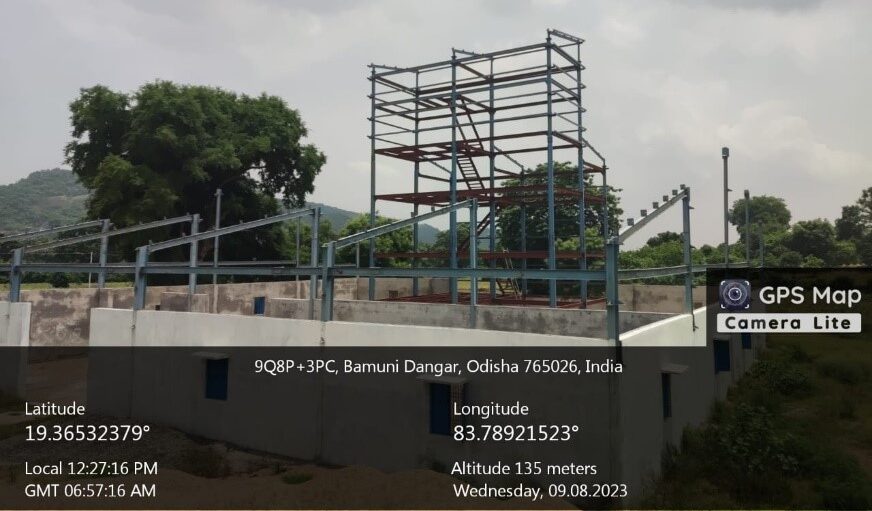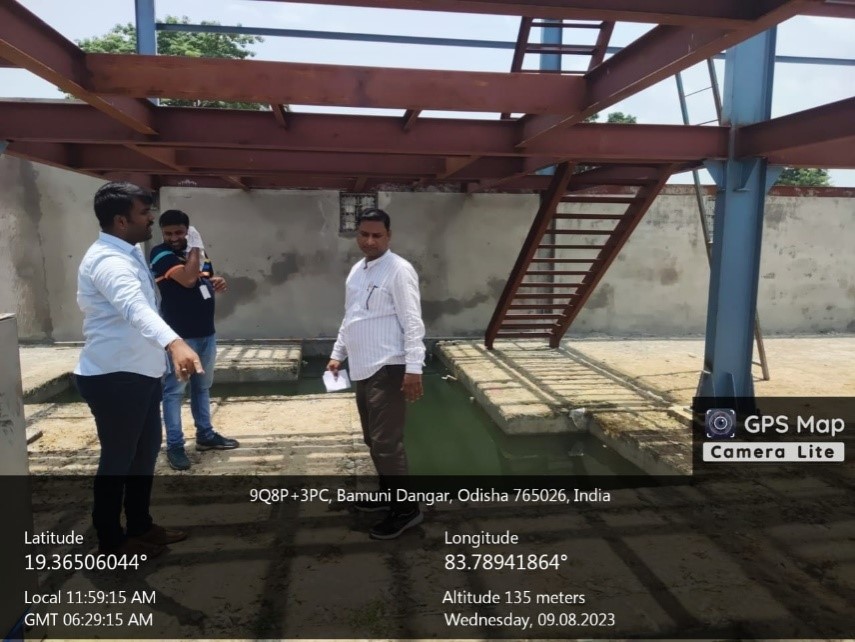 To ensure the upholding of transparent and ethically professional practices, a comprehensive approach was adopted during the on-site evaluation of machinery and civil construction at the cluster site. To facilitate this, key members of the working committee, namely Rajib Pathak – representing the Nodal Agency (NA), Anshik Hota – representing the Technical Agency (TA) and B.C. Bain – General Manager of the District Industries Centre (DIC), were seamlessly connected through virtual video conferencing. Following a rigorous verification process, a working committee meeting was convened to comprehensively evaluate prior machinery and civil work assessments, resulting in the formulation of detailed minutes of the meeting. These minutes affirmed unanimous verification by cluster stakeholders and highlighted the near-completion of civil work, along with the successful arrival of the initial batch of machinery at the site—endorsed by both the Nodal and Technical Agencies.