The 77th Independence Day was joyously celebrated by SFURTI clusters of KIIT-TBI, resonating with fervor and pride in various corners of the country. Converging at the CFC premises, members of the SPV, the Implementing Agency (IA), and local residents stood united, clutching the National flag in tribute to the historic occasion. The event served as a reminder of the valor and sacrifices of our freedom fighters, who valiantly unshackled our Nation from the chains of colonial rule.
Churachandpur Aromatic cluster situated at the hilly terrain of Manipur celebrated Independence Day despite the disturbing situation prevailing in Manipur. This shows their level of enthusiasm and patriotism for Mother India.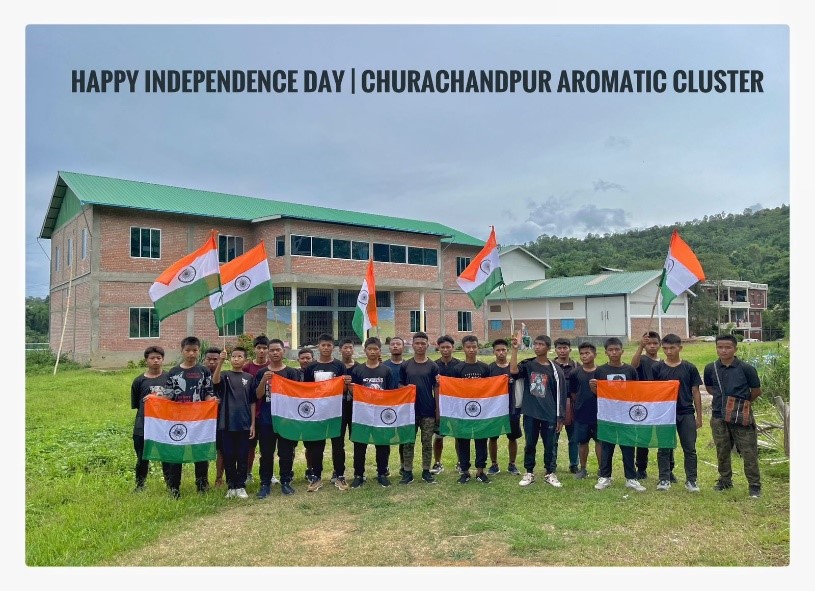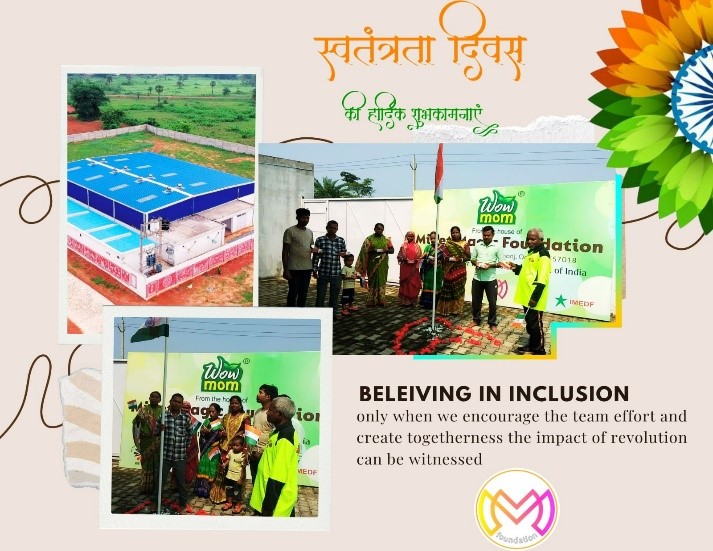 Mohanpur Millet Magic Cluster which is a 3-years old cluster celebrated the Independence Day with great deal of enthusiasm and patriotism. Mr. Kamal Lochana Dhir, the security manager who is the first & the oldest employee of the cluster, graced the occasion by hoisting the flag.
Kalinga Youth Association, the Implementing Agency for Kukudakhandi corn cluster observed the day in its office premises in presence of local citizens, SPV members, teachers and students. There was much enthusiasm among the participants.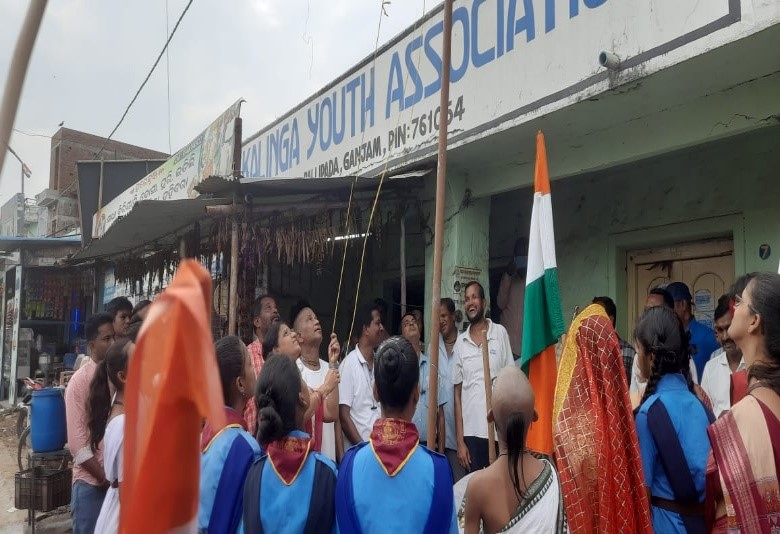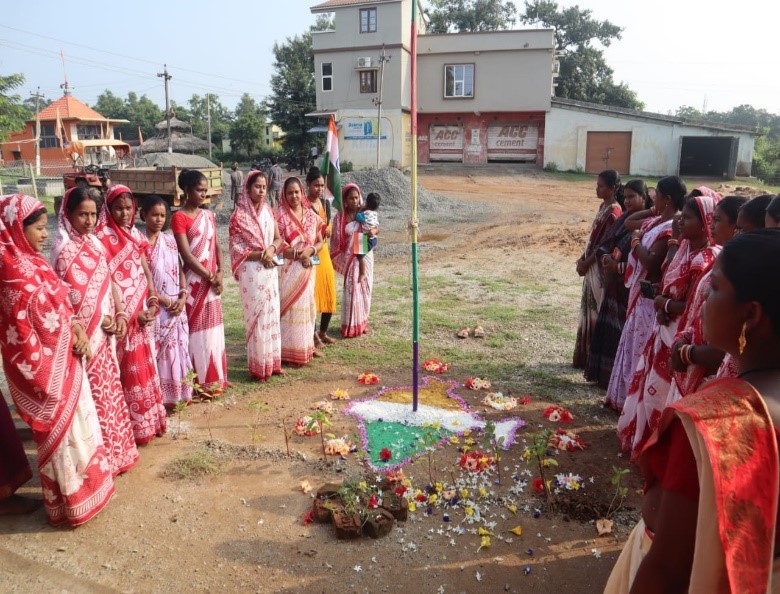 Mauna Dhwani Foundation, the dedicated Implementing Agency for the all-women handloom cluster in Udala, marked the Independence Day with festive fervor. The vibrant event saw the women beneficiaries of the cluster adorned in a spectrum of colorful attire, adding a festive hue to the proceedings. The occasion was graced by these empowered women as they gathered to witness the flag hoisting ceremony within the cluster premises.
Similarly, for the remaining three clusters – Dhenkanal Tubercrop Processing Cluster, Banki Aromatic Cluster, and Bhadrak Agro-Jaggery Cluster – the members of the cluster beneficiaries along with the representatives of the respective Implementing Agencies gathered to raise the National flag in their designated cluster locations. This act of reverence and unity symbolized their deep respect for the sacrifices made by the valiant freedom fighters, whose unwavering determination paved the way for a free and independent India, offering the freedom to strive, progress, and flourish.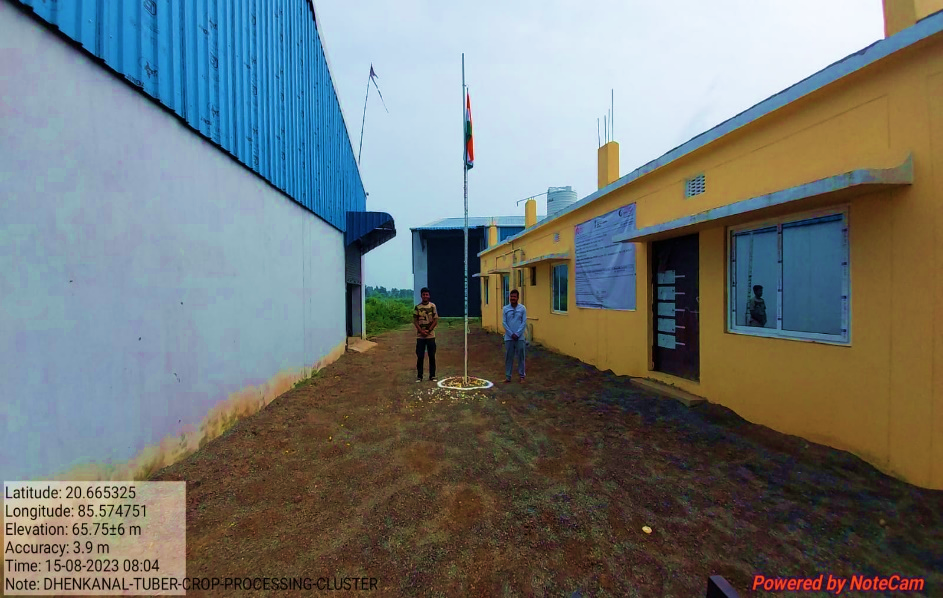 Dhenkanal Tuber crop processing cluster, Dhenkanal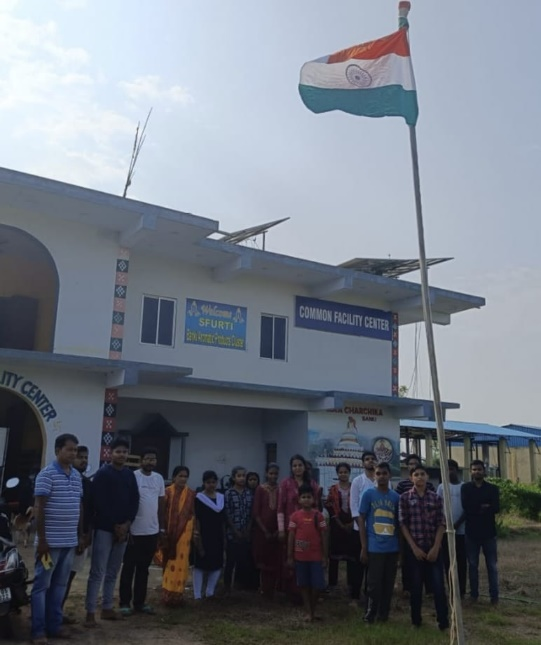 Banki Aromatic cluster, Cuttack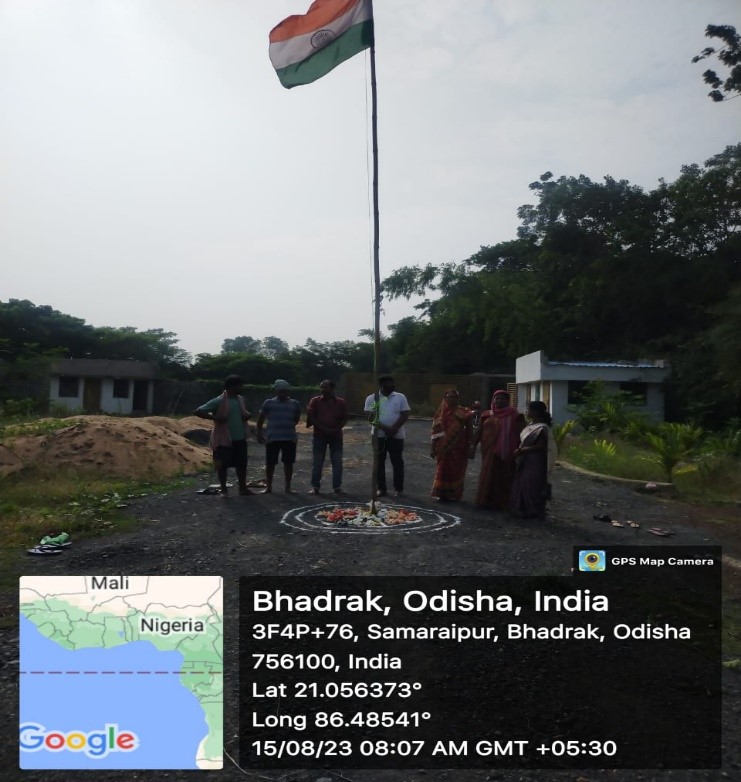 Bhadrak Agro-jaggery cluster, Bhadrak