Nestled in history and renowned for its rich cultural heritage and traditional handloom practices, Mayurbhanj embraces hand spinning as a transformative pathway to sustainable livelihoods for women. The rural tribal women in this region carry a profound connection to the art of hand spinning, bequeathed through generations. Recognizing the vast potential of hand spinning to uplift livelihoods and safeguard cultural heritage, the Maunadhwani Foundation (MDF), serving as the Implementing Agency of the Udala weaving cluster (established with the technical guidance of KIIT-TBI under the SFURTI scheme, MoMSME), took the helm in organizing a groundbreaking five-day Hand Spinning Workshop from 1st to 5th July 2023. The workshop, held in the enchanting locales of Chuliaposhi and Atanati, served as a transformative platform for participants
The core vision of the workshop was to empower women by enabling them to generate income through the production of exquisite, high-quality hand-spun yarn. In pursuit of this vision, the workshop provided essential training and resources, which were graciously facilitated by Mr. Madhav Sahasrabu and Ms. Latha Tummuru, esteemed representatives from Creative Dignity. This focus on economic empowerment goes beyond mere financial stability, as it aims to enhance the overall well-being and quality of life of the participants. To accommodate the enthusiastic response, the workshop was conducted in two batches, with a total of 45 women participating in this transformative program.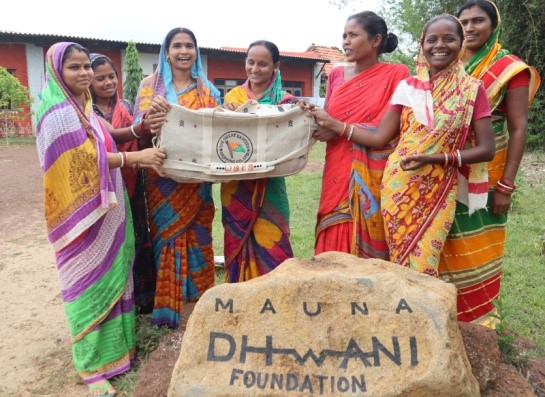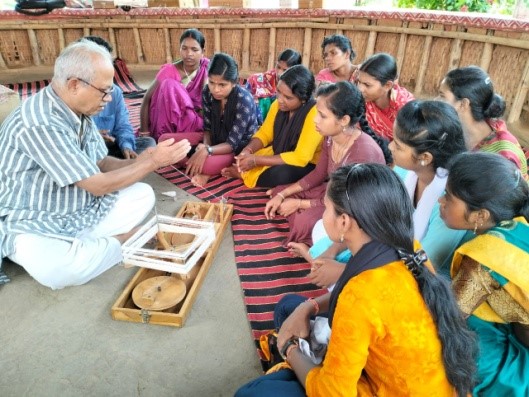 Through collaborative efforts with artisans, designers, and entrepreneurs, the weaving clusters had previously delved into innovative ways to add value to hand-spun yarn while establishing crucial market connections. This proactive approach has already yielded tangible outcomes, with a sustainable demand for their products firmly established. As a result, the income potential for artisans has been elevated, empowering them economically and nurturing an entrepreneurial spirit among women. Moreover, this workshop also served as a dynamic platform for the exchange of ideas, techniques, and innovations, igniting a creative synergy that will lead to the emergence of captivating designs and products seamlessly blending tradition with contemporary sensibilities.
Through the unwavering dedication of the Maunadhwani Foundation and KIIT-TBI, Mayurbhanj's hand-spinning industry is poised for a renaissance, safeguarding its cultural heritage and paving the way for a prosperous future. The event was extensively covered in the prominent Odiya dailies for wider recognition.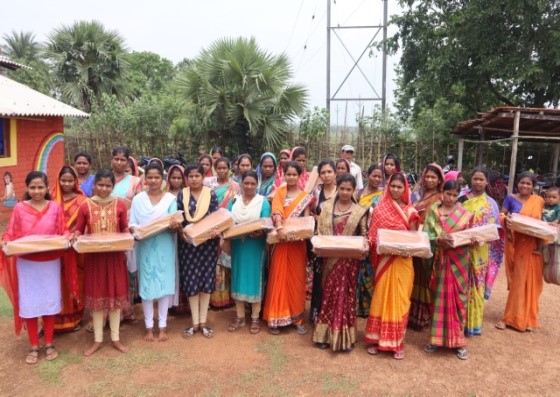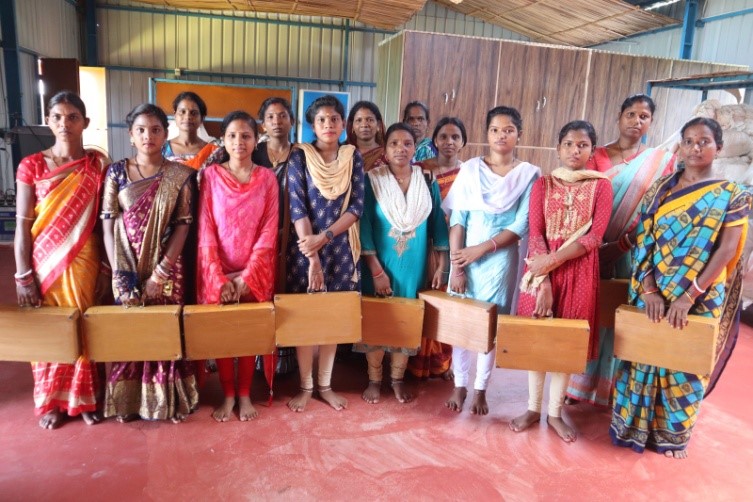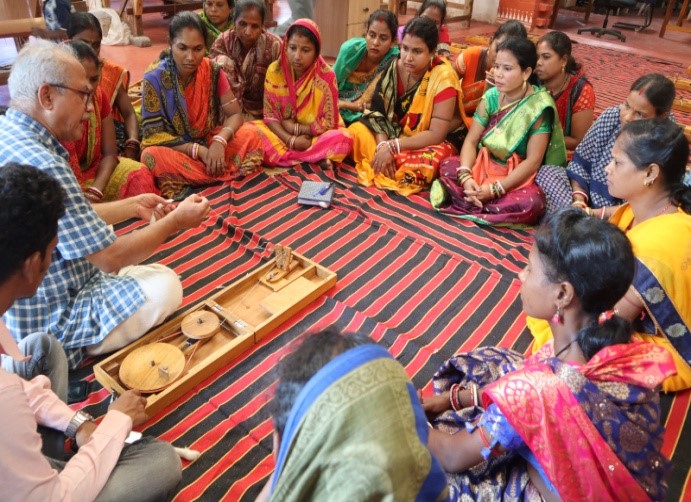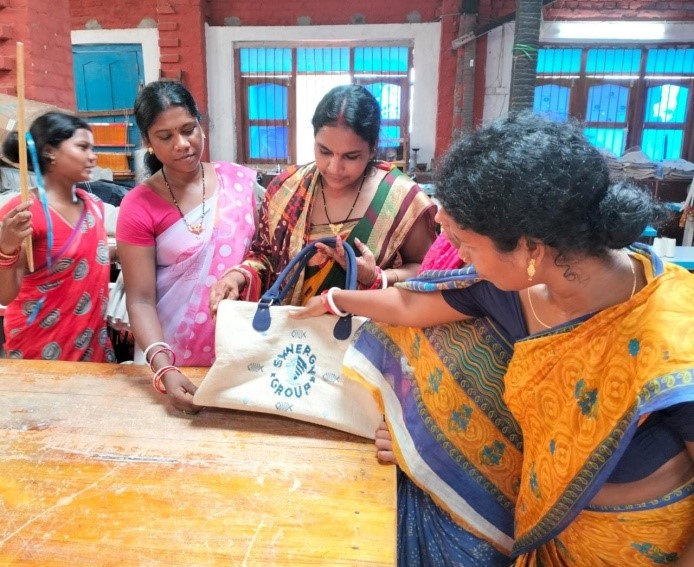 NEWS coverage of the event: