Additional Development Commissioner, Ministry of MSME, Govt of India, Dr. Ishita Ganguli Tripathy visited the Banki Aromatic Products Cluster, Cuttack, Odisha on 11 th of August 2022. She was accompanied by Advisor KIIT-TBI, Bhubaneswar and his team along with the representative of the MSME Development Institute, Cuttack. It was an enthusiastic gathering of over 100 SPV members and representatives of the implementing agency, who welcomed Dr. Ishita with the essence of traditional Odiya culture.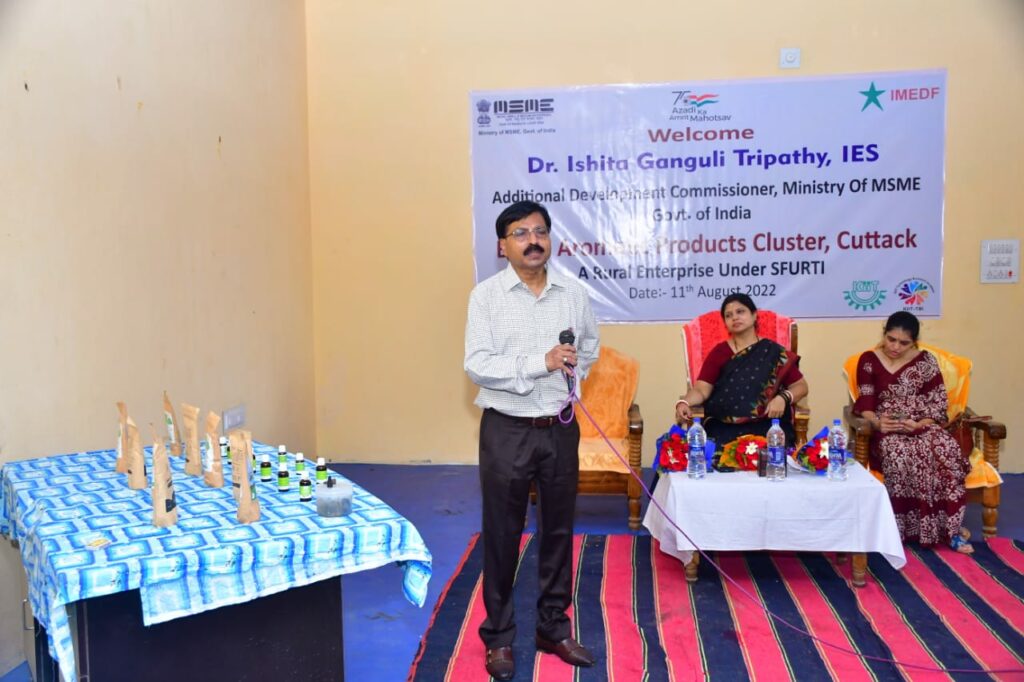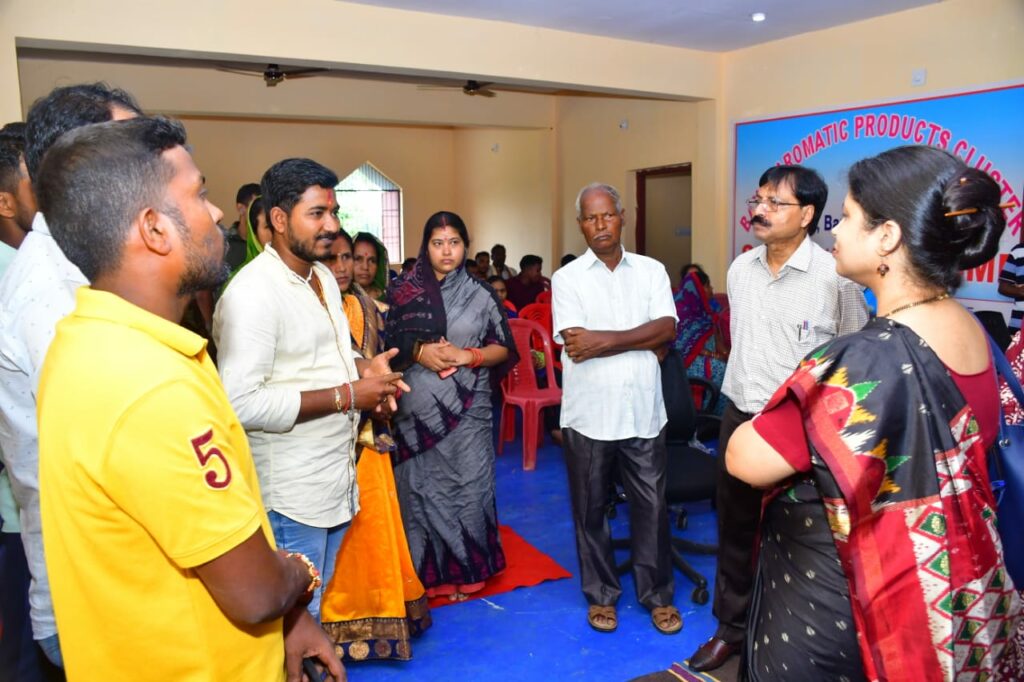 Dr. Ishita took an exhaustive tour of the Common Facility Centre (CFC) and witnessed the infrastructure, machineries, equipment and the product manufacturing process at the cluster. Banki Aromatic Cluster is one of the functional SFURI initiatives in Odisha promoted by KIIT-TBI as a Technical Agency. The cluster has organized close to 900 farmers who are now successfully cultivating aromatic plants and marketing value added products under brand name – "Life Choice" and "Swarna Priya". The cluster is all set to introduce more items such as dhoop cones, mosquito repellent sticks and soap products soon.
Advisor KIIT-TBI, on this occasion, highlighted the various key aspects of the cluster to the ADC and also asked the cluster players to gear up for a more robust and definitive plan of action to build up the entity as a model SFURTI cluster. Later Dr. Ishita interacted with a few beneficiaries and tried to understand the impact that the cluster has brought in the lives of these beneficiaries in terms of improving their livelihood, income generation prospects as well as uplifting their social security status in the community. She also addresses the gathering and congratulated them for all their efforts and encouraged them to further the good work the cluster has taken up.