Udala weaving cluster is established at Mayurbhanj under the SFURTI scheme of MoMSME, with the guidance of Technical Agency KIIT-TBI and Implementing Agency Mauna Dhwani Foundation.
The cluster is well-developed with high productivity as well as the marketing of their products for the last 2 years with the help of various marketing partners. Synergy Marine Group, a regular client of the Udala weaving cluster, organized the Annual summit of the shipping conglomerates on the 23rd and 24th of January 2023 in Chennai. The Special Purpose Vehicle (SPV) named "Tanta Gatha" had an opportunity to sell its products in the stall of that summit.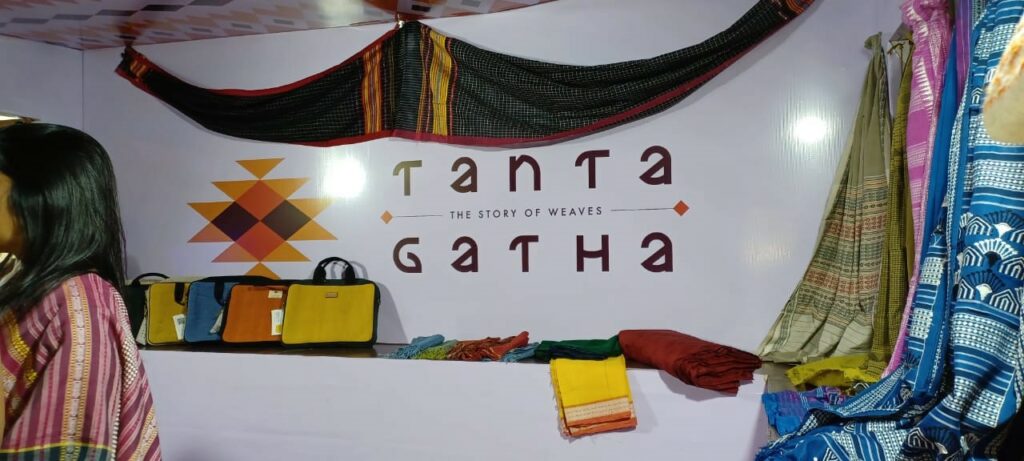 Five SPV members of that cluster participated in the two days summit. The cluster had not only participated in that event but also had taken an order of 1600 fabric shirts for that summit. Different products of the cluster were put for sale there, such as designer saree, Mayurbhanj saree, Jhati saree, Kumbh saree, Laptop bags, Duffel bags, handbags, purses, drawing books, etc. Udala weaving cluster made notable sales of more than INR 12 lakhs during the two days summit.