The jute industry is among the oldest and most prominent industries and occupies an important place in the national economy of India. Jute products are eco-friendly, recyclable, cost-effective, and inexpensive natural fibers that are fashionable and ethnic, and they have been used to make exquisite craft items since antiquity.
In this regard, the Urnati Jute Cluster located in Gop of the Puri district of Odisha has opened a covert door to a new horizon of industrialization under the SFURTI scheme of the Ministry of MSME, with the technical assistance of KIIT-TBI and ground-level implementation by Utkal Vikash Abhijan.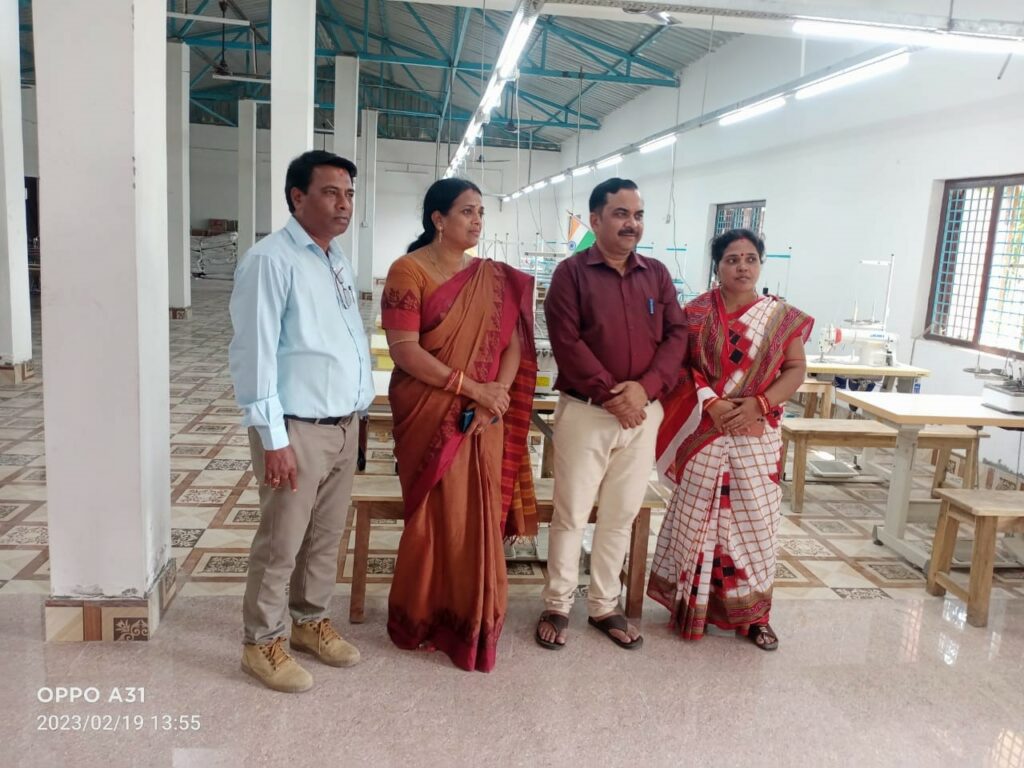 Panchayati Raj Institution (PRI) is a system of rural local self-government with the objective of promoting people's participation in governance and rural development programs in India. 400 PRI members from Punjab, Uttar Pradesh, and Rajasthan came to the Puri district of Odisha for an exposure visit. They got information about the very successful Urnati Jute Cluster located in Gop from the block officials and 50 PRIs visited this cluster on 19th February 2023. They learned and observed the activities of the cluster and the improvement in the livelihoods of Jute Bag Cluster beneficiaries. They were highly satisfied with the product's quality, productivity, and variety of products manufactured in the cluster. They observed that the household income of the beneficiary has increased significantly and the standard of living has been improved.