An insightful interaction took place at KIIT-Technology Business Incubator (KIIT-TBI) on October 19, 2023, as eminent personalities from the National Institute for Micro, Small, and Medium Enterprises (ni-msme) graced the campus. The visiting delegation included Dr. S. Glory Swarupa, Director General, ni-msme, Sri K Suryaprakash Goud, Faculty Member, and Dr. Shreekant Sharma, Associate Faculty Member, ni-msme.
The event revolved around discussions and collaborations with ni-msme, primarily focusing on the Scheme of Fund for Regeneration of Traditional Industries (SFURTI) clusters in India. The key highlights of the visit include:
The ni-msme team, led by Dr. S. Glory Swarupa, engaged in a comprehensive discussion with the Implementing Agency (IA) of the Deomali Millets Cluster, Mr. Santosh Khemundu. The meeting delved into the progress made by the cluster, as well as the challenges it faced. Dr. Swarupa offered valuable insights into potential financial infusions to expedite cluster development. Notably, the IA showcased samples of millet products crafted within their setup, providing a tangible demonstration of their innovation.
Mushrooming opportunities in Balasore
In an interaction with Mr. Ramakant Panda, who is pioneering a mushroom processing SFURTI cluster in Balasore district, Odisha, the visiting team discussed constructive and forward-looking ideas that could be implemented in the proposed mushroom cluster.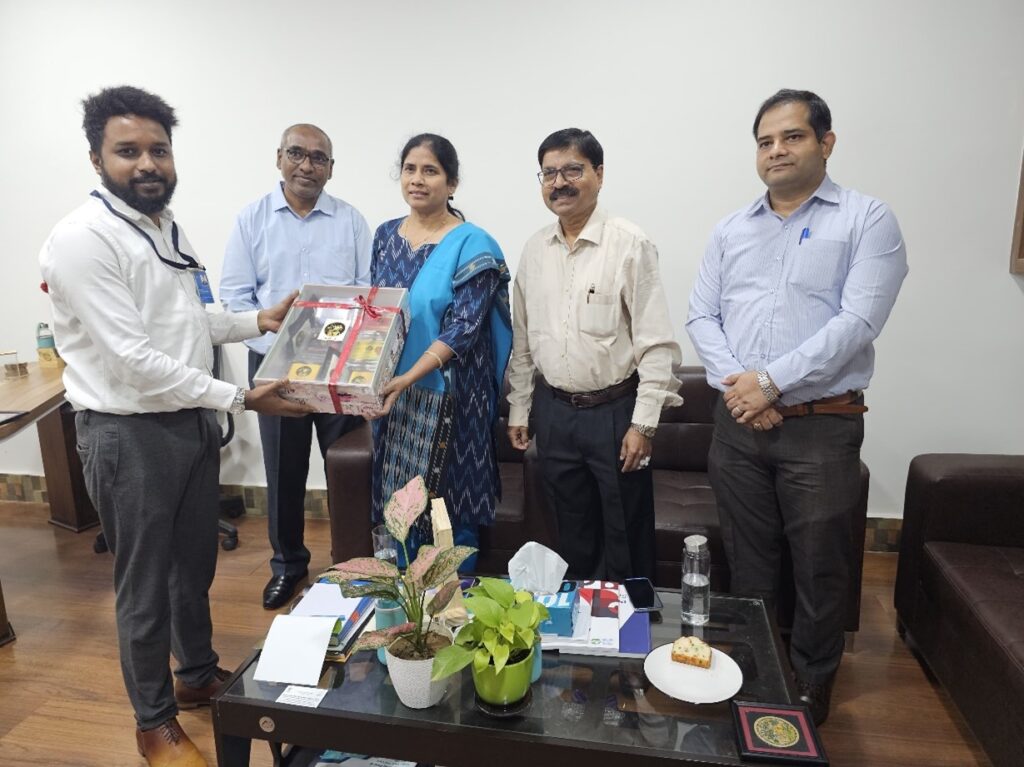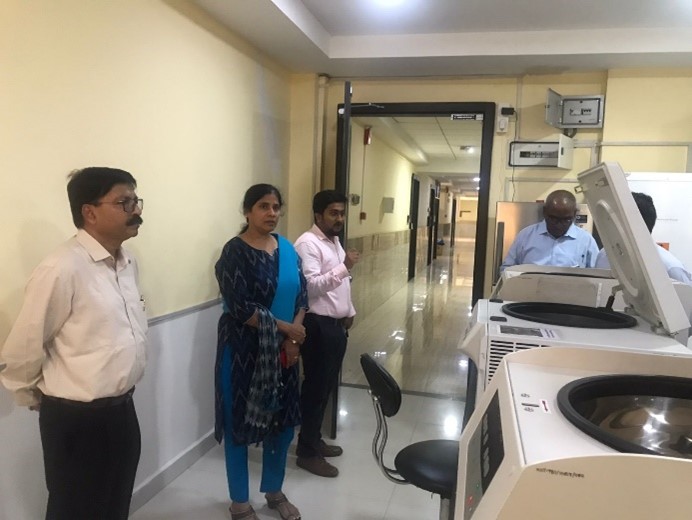 Crafting a future in Dhenkanal
The talks further extended to an upcoming SFURTI cluster in Dhenkanal district, which centers on dhokra and bell metal craft. In this venture, ni-msme is set to play a pivotal role as the nodal agency.
Strengthening Micro and Small Enterprises (MSE) Clusters
An exciting development is the proposed partnership between ni-msme and KIIT-TBI as the implementation agency in Odisha under the MSE-Cluster Development Programmes (MSE-CDP). This collaboration promises to energize the micro and small enterprise landscape in the area.
Possibilities in the rural development sector especially rural tourism were also discussed. The ni-msme team toured KIIT-TBI's well-equipped incubation facilities, which include the bio-incubation lab, analytical testing facility, and materials testing facilities, offering a glimpse into the rich resources and innovation ecosystem at KIIT-TBI. An important take away of the visit it was decided that signing of a Memorandum of Understanding (MoU) between KIIT-TBI and ni-msme would be the next to solidify their cooperative efforts.