The annual farmer's meet of Ghantasuni Agro Producer Company Ltd. was organized at Dangarpada village on 3rd March 2023 to celebrate 5th year of its functionalization. The Ghantasuni Agro Producer Company Ltd. is the Special Purpose Vehicle (SPV) for one of our upcoming SFURTI clusters i.e. Titilagarh Agro-processing cluster in Balangir district. More than 200 farmers gathered in the program from two FPOs from two different villages.
Chief District Agriculture Officer, Balangir who was the representative of District Collector, District Agricultural Officer-Titilagarh, District Development Manager – NABARD, District Coordinator – Millet Mission, Assistant Director of Horticulture- Balangir, Local Sarapanch, members of the Board of Directors of the FPOs, representative of CMS (Catalyst Management Services) and a representative from BAYER Company blessed the program with their gracious presence. The dignitaries were welcomed by Shri. Pradeep Mohapatra, Secretary of Udyama- Implementing Agency for the proposed SFURTI cluster.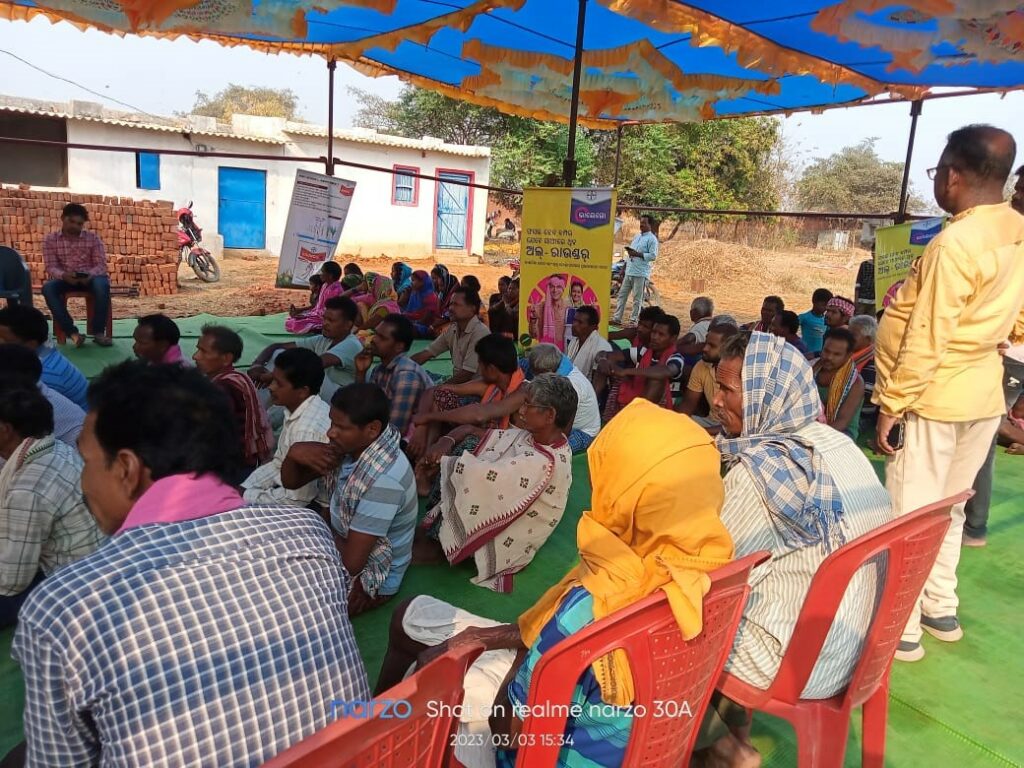 The points of discussion in the meeting related to the best agricultural practices for scaling up the duction, exploring opportunities for convergence with other state and central level schemes, bringing innovations relating to post-harvest crop management and value addition of Agro-based products, and most importantly social protection of farmers. The FPOs from Balangir supported by NABARD shared their experiences and encouraged the farmers.
The agriculture is rainfed in Titilagarh as it is a drought-prone area. To maximize the yield in the rest of the seasons, it was decided that solar pumps will be installed in the farm areas under PM-KUSUM (Pradhan Mantri Kisan Urja Suraksha evam Utthan Mahabhiyan) yojana. Under the scheme, there will be a 90% grant from GoI, and rest 10% will be contributed by the individual farmers.
Mr. Sambit Kumar Nanda, a representative from Catalyst Management Service (CMS), a Pan India Organization for livelihoods value chain based in Bangalore enlightened the farmers on post-harvest management of crops, value addition, and marketing of value-added products. He shared his experience on the chilly value chain from Madhya Pradesh and Maharastra that has extended to Dubai and Arab Emirates.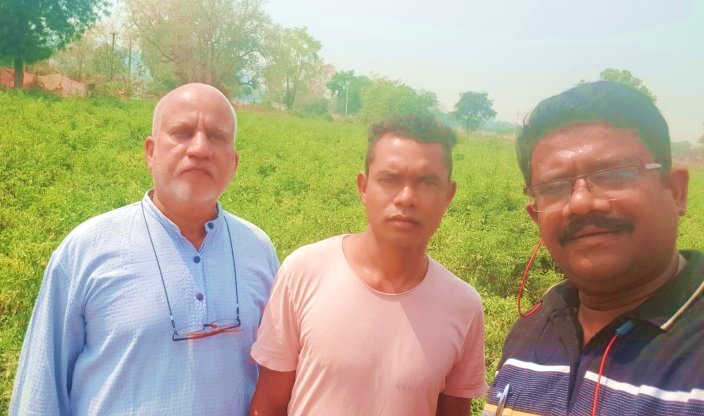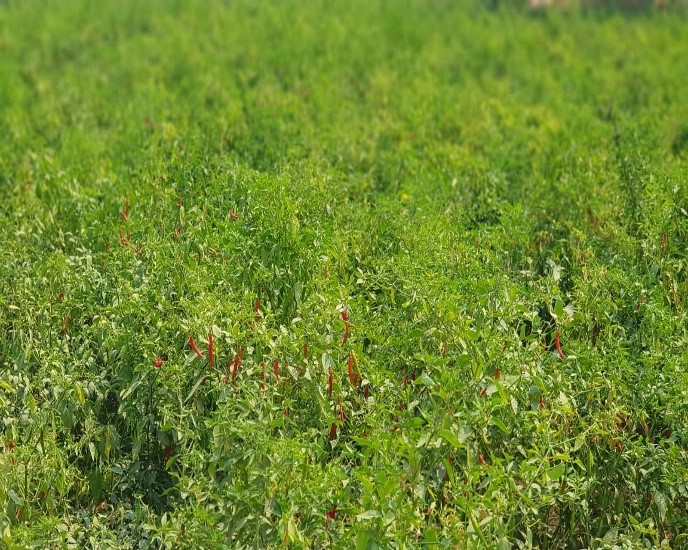 The former Sarpanch of the village Shri. Hari Narayan Mishra upfront showed his interest to donate 4 acres of his land including the registration cost for the construction of the Common Facility Center. He also extended his help for any assistance for the cluster people in the future.
Mr. Yashabanta Nayak, District Coordinator of Millet Mission declared that this year Titilagarh block has been added to the millet program and farmers from Ghantasuni FPO should take advantage of the same. He ensured all possible support from District Millet Mission.
The representatives of BAYER, which is an agro-input-based company, expressed their willingness to work with Ghantasuni FPO and Saintala FPO, which are promoted by UDYAMA.
The meeting ended with a vote of thanks to all dignitaries by Shri. Dhananjay Behera, Managing Director, Ghantasuni FPO. The one-day-long program was a great success which brought together the farmers, and govt. officials, entrepreneurs, and promoters.