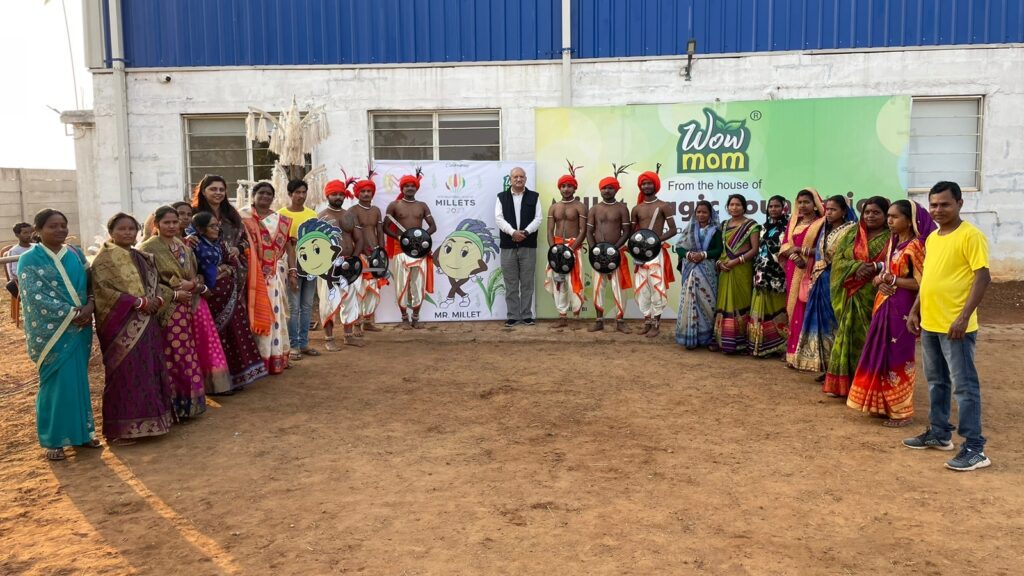 The United Nations has declared 2023 as the International Year of Millet (IYOM).To celebrate it the Millet Magic Foundation (MMF) has scheduled a series of events, which would be undertaken under mission MILLET-ARY. The aim is to create a happening platform where all stages of cultivation as well as marketing of millets will be guided by the project "Mission Magic of Millet". A complete value chain will be created with 100 FPOs and stakeholders of Millet with the support and enlightenments of different Government bodies, scientists, financial experts, agriculturists, marketers, logistic solution providers, compliance experts etc.
The series of events are:-
Event: 1 (Dt: 11th Jan 2023)
Launch of Brand Mascot "Mr. Millet"
Venue:- MMF manufacturing unit, Mohanpur, Mayurbhanj
Event: 2 (Dt: 18th Jan 2023)
Curtain Raiser MILLET-ARY, Mission Magic of Millet by Advisors & Partners, Booklet Launch & Press meet
Venue:- World Trade Center conference hall, Bhubaneswar
Event: 3 (Dt: 2nd February 2023)
Main Event MILLET-ARY – Mission Magic of Millet MOU with 100 FPOs Panel discussions on the working of MILLET-ARY, highlights on all aspects to be covered. FPO product exhibition & Readiness Top 3 FPO to be given market linkage opportunity.
Venue:-Odisha University of Agriculture & Technology (OUAT) College auditorium, Bhubaneswar
As per the schedule, the 1st event was auspiciously completed with grandeur launching of Brand Mascot- 'Mr Millet' by the Royal Highness Maharaja of Mayurbhanj Sri.Praveen Chandra Bhanjdeo. To escalate the celebration, the local folk dancers had performed Chhau dance.
This is the first step on the road to the successful MILLET-ARY; a passionate far-sightedness of "Mission of Millets".