Economic Advisor, Ministry of MSME, Govt. of India, Ms. Sameera Saurabh R. P. Singh, today visited KIIT – Technology Business Incubator (KIIT-TBI). Sri Sameer Mahanti, Director, KVIC, Bhubaneswar and Sri Pawan Gupta, Joint Director, MSME Development Institute accompanied Ms. Sameera during the visit.

Ms. Sameera visited the food lab and bio-incubator common facility lab and the other facilities available at KIIT-TBI for the benefit of the startups and the incubatees. She also interacted with a few startups who are being incubated at KIIT-TBI.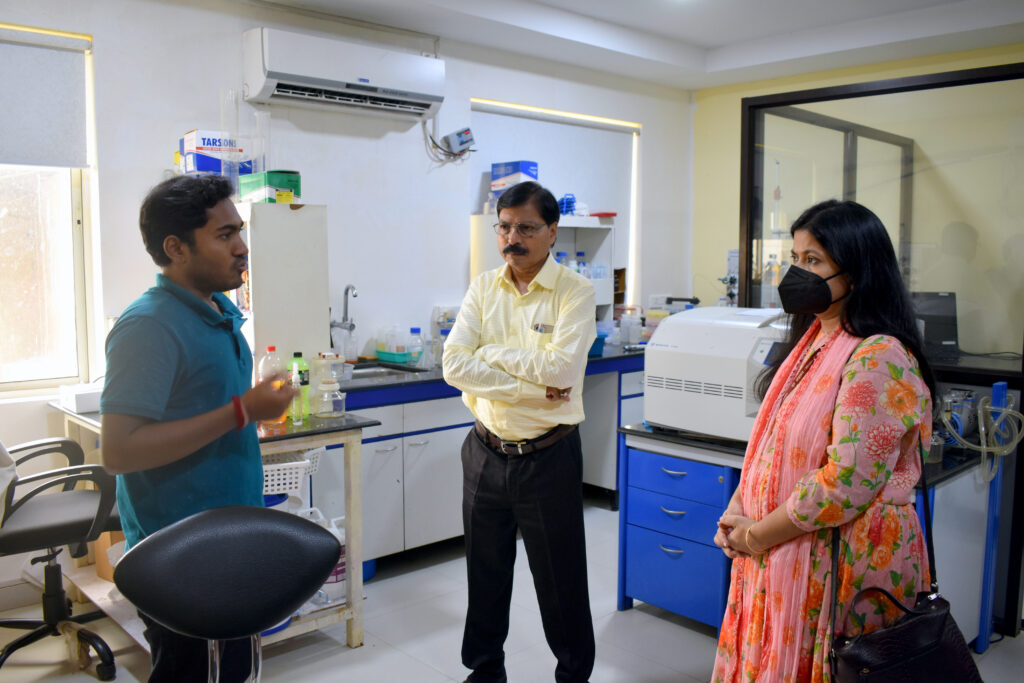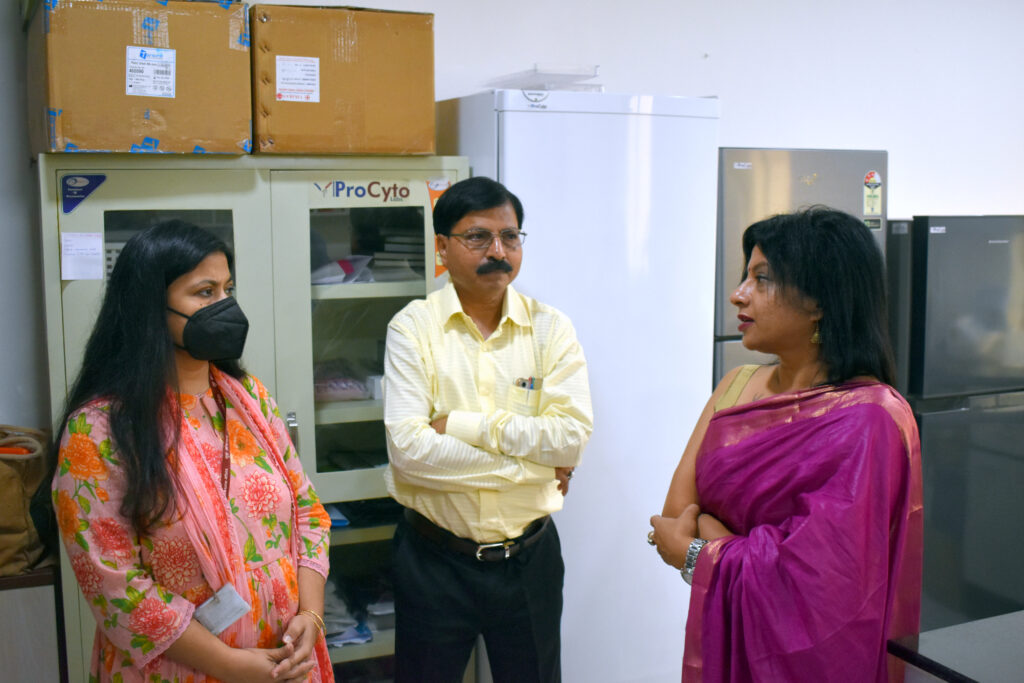 Ms. Surekha Routray, Head of Social Incubation at KIIT-TBI gave an overview of the journey of KIIT-TBI over the last 12 years and its evolution as an Institution of national and international importance. Mr. Prashant Singh, CEO, Bhubaneswar City Knowledge Innovation Cluster (BCKIC) mentioned about various initiatives taken by BCKIC, an initiative by the office of the Principal Scientific Adviser to The Government of India. He also highlighted the immense potentiality of BCKIC as a regional solution provider with a shared ecosystem.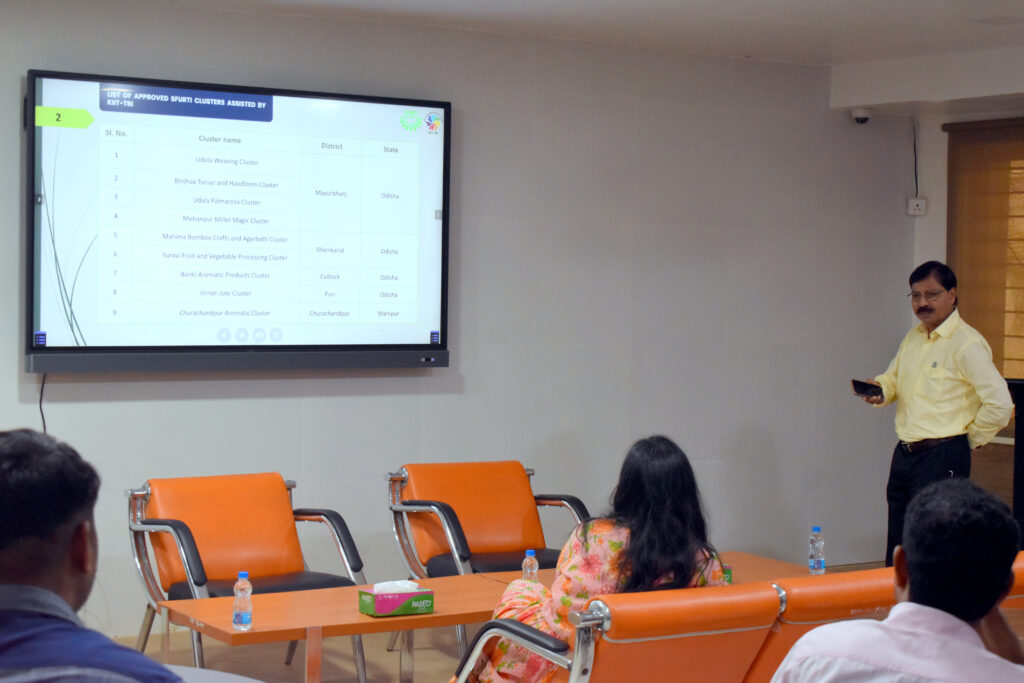 Adviser, KIIT-TBI, Sh Samarendra Sahu made a presentation on contribution of KIIT-TBI to the SFURTI ecosystem as a TA under the SFURTI scheme. He mentioned that within a short span of three years, KIIT-TBI has got approval for 21 SFURTI projects, out of which seven projects have been made functional and the remaining projects are at advanced stages of completion. He highlighted that KIIT-TBI has been increasingly contributing to strengthening of the SFURTI ecosystem through its innovative initiatives such as e-commerce platform and digitized management platform. The launch of e-commerce platform was launched by Ms. Ishita Ganguli Tripathy, Additional Development Commissioner, MSME, during her recent visit to KIIT-TBI.

This platform would provide a robust mechanism to the SFURTI clusters to onboard their products with a larger access to national and international market.
He mentioned that all these have been possible because of a dedicated team of 9 professionals from engineering, management and rural development background working for formulation and implementation of SFURTI projects with focus on building innovative institutional mechanisms
to usher in a healthy SFURTI ecosystem.

Ms. Sameera, in her address, profusely praised the vibrant ecosystem that KIIT-TBI is and assured all help to take it to the next level.