Mayurbhanj District's heritage of weaving.
Approval from MoMSME: 2019
Cluster location: Village- Chuliaposi, Block- Udala, Dist. Mayurbhanj, Odisha
Product of focus: Traditional hand-woven tribal saris and yardage.
CFC Status: Functional
Production status: Functional
Marketing and sales: Functional
No. of lives impacted: 250
Udala block of Mayurbhanj District has a heritage of weaving.  The art of weaving exists in the blood of its people since generations. Unfortunately, the art has suffered a slow death in the area due to weak co-operative alliances and lack of access to the marketplace. This has paved a way to unbeatable debts, sorrows and cases of suicide among the artisans over last two decades. Although the products had a huge potential to attract demand in domestic and international markets, but due to absence of substantial market linkages, only a few could be sold to the final consumers.
   However, the year 2019 has proved to be a turning point for the cluster. With the support of SFURTI intervention, the Udala Weaving Cluster got set up and covered, within its ambit of benefit, a significant number of women beneficiaries from marginalized communities. The cluster has been putting continuous efforts to enable their integration to self-empowerment, skill enhancement & sustainable livelihood. The cluster has gone beyond its proposed target of promoting handloom activities to providing free computer education to community children and creating a library for the children.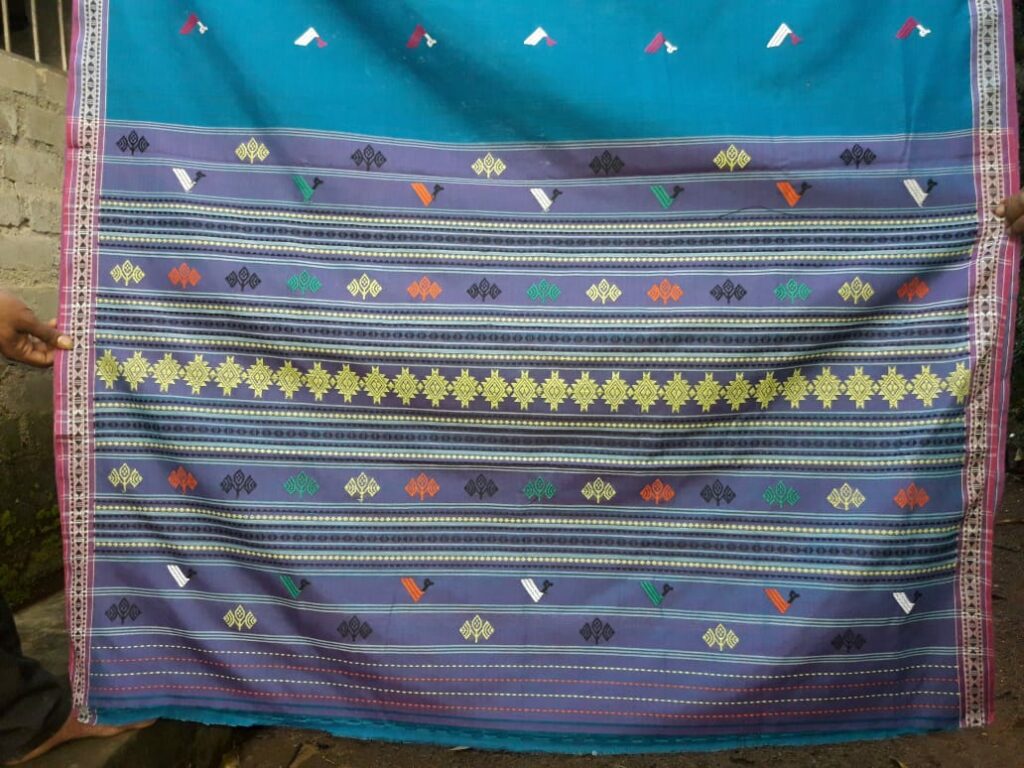 The cluster has been doing outstandingly well in production and marketing of its products like different varieties of sarees, stoles and hand woven bags in domestic and international markets. The cluster has received large number of orders both from National and International clients. To be specific, the cluster has received orders and supplied handloom sarees in motif (Kumbh) designs to Titan Group in Tamil Nadu, India and has also supplied hand-woven bags to "Synergy Marine Group" in Singapore. The fine texture of the handloom garments, especially the "Mayurbhanj Saree", has attracted consumers from corners of the world. It is worth noting that the Mayurbhanj Saree is nominated for a GI tag.    
Moreover, the cluster has its own online platform – "tantagatha.com" for the marketing of its products. The cluster is doing tremendously well in business as well as in uplifting the socio-economic conditions of its beneficiaries.